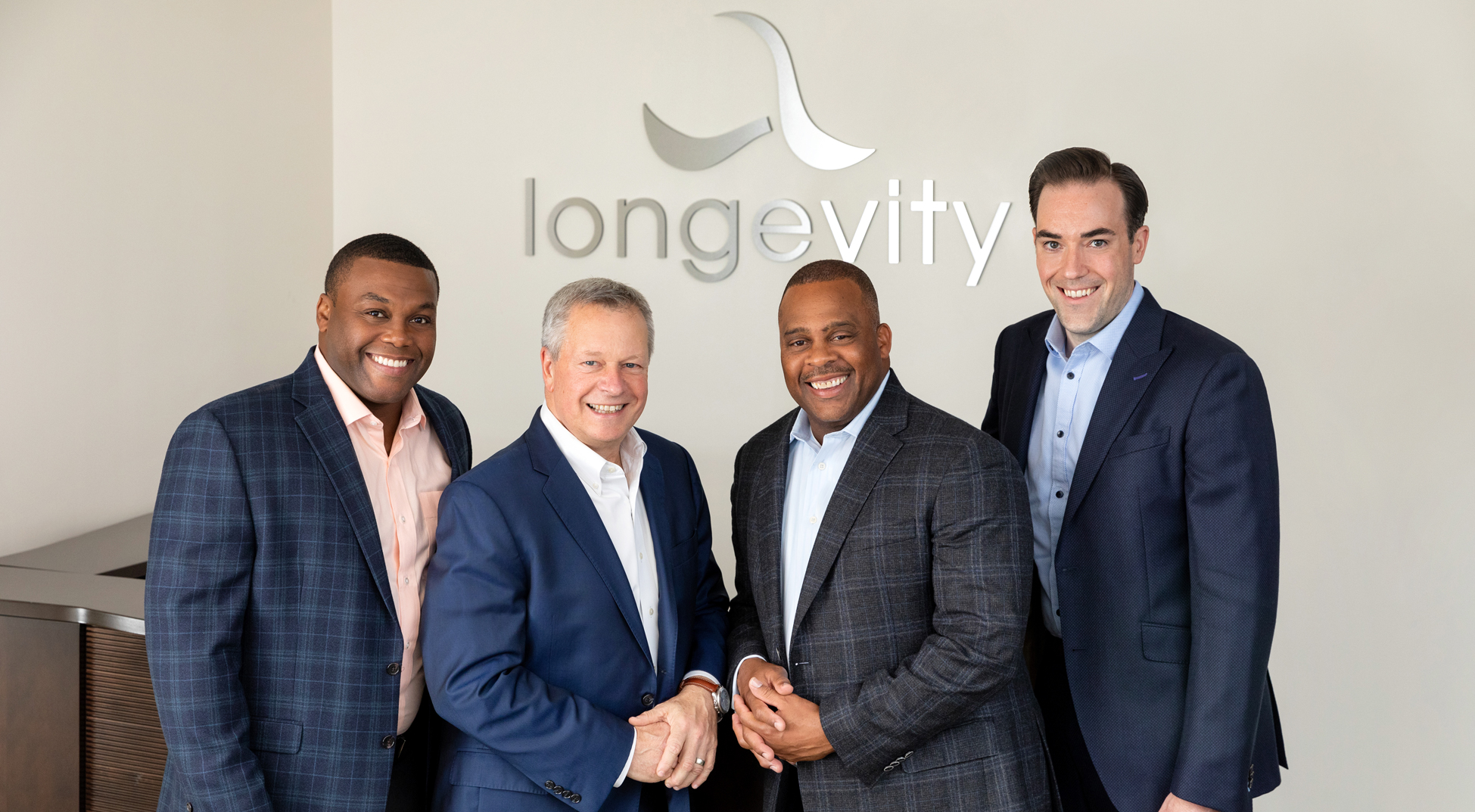 Longevity Consulting was honored to participate in a Black CEO Roundtable hosted by Secretary of Defense Honorable Lloyd Austin and Deputy Secretary of Defense Honorable Dr. Kathleen Hicks. Several senior executives from minority-owned businesses and relevant organizations participated in the roundtable, including our President and CEO Bobby Long. The roundtable event was convened on June 25, 2021 to give black CEOs a platform to articulate barriers to working with the U.S. Department of Defense (DoD), as well as provide suggestions for DoD to reduce obstacles for minority-owned businesses to play a role in the Defense Industrial Base (DIB). Roundtable attendees provided recommendations on how the DoD can increase subcontracting with Black owned companies and better enforce subcontracting plan adherence. The Secretary of Defense, joined by the Deputy Secretary of Defense and Undersecretary of Acquisition and Sustainment, expressed appreciation and eagerness to support the growth of their minority-and woman-owned small business partnerships over the next several years. "The fact that the Department of Defense even took the initiative to create this platform for Black CEO's to provide feedback, demonstrates their commitment and eagerness to grow their partnerships with small minority business," said Bobby Long, president and CEO. "I am excited to be included in these conversations and eager to grow Longevity's presence within the DoD."
Roundtable Questions & Participants
How can the DoD reduce barriers of entry and increase the level of funding and volume of prime contracts to Black owned companies, particularly in the manufacturing sector?
Admiral Osie Combs, Jr. (Retired USN), President of Pacific Engineering, Inc.
Mr. Fritz-Earle McLymont, Management Director, The National Minority Business Council
Ms. Kathryn Turner, Chairman and CEO of Standard Technology, Inc.
Mr. Charles Baker, President and CEO of MCB Lighting and Electrical, Inc
How can the DoD can increase subcontracting with Black owned companies and better enforce subcontracting plan adherence?
Mr. Ronal Butler, President of Networking and Engineering Technologies, Inc.
Mr. Erdley Bent, Jr. Founder and CEO of Infinity Technology, LLC
Mr. Omar Karim, President and CEO of The Collective
Mr. Dolan Falconer, President and CEO of ScanTech Identification Beam Systems
What are common mistakes the government makes in oversight when enforcing contract terms and conditions that disadvantage Black owned contractors in the federal marketplace?
Mr. Justin Terry, Chief Executive Officer of J. Terry & Associates
Mr. Greg Celestan, President and CEO of Celestar
Mr. Bobby Long, President and CEO of Longevity Consulting
Ms. Erika Davis, President of Davis Management Group
How can the DoD de-consolidate contracting base by leveraging new acquisition authorities and increasing outreach to the innovation base and other new entrants to the defense industrial base, particular in clean energy and environmental projects?
Mr. Earl Wyatt, Director of Science and Technology for Move America
Mr. Craig Jackson, President and CEO of Emita Solutions
Ms. Barbara Grey, President and CEO of Grey Matters Defense Solutions
Dr. Reggie Brothers, Chief Executive Officer of Big Bear
How can the DoD better leverage government wide authorities like the Prompt Payment Act to increase cash flow to small businesses and why this is so important to ensuring the diversity of our industrial base?
Ms. Tajuddin Sabree, President of Sabree, Inc.
Mr. William Lash, President and CEO of Chirality Capital Solutions
Mr. Donnie Mills, President and CEO of Mills Marine and Ship Repair, LLC
Mr. Jeffrey DeVine, President and CEO of DeVine Company
What can the DoD do to increase our acquisition workforce's risk tolerance to award contracts to new entrants to our industrial base and unknown small businesses by leveraging other experience and past performance that is applicable to the solicitation or RFI if using an OTA?
Ms. Onelia Codrington, Principal and Owner of Performance Value
Mr. Alonzo Fulghan, Executive Vice President Defense/Homeland of Viataeq
Mr. Cedric Henry, President of Millennium Corp.
Mr. Walter Barnes, President of PM Consulting Group